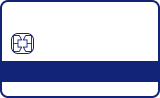 World Elite Mastercard® Travel Rewards+ Card
Rewards
Earn Rewards1
4X Points on Travel
4X Points on Gas Stations and EV Charging Stations
4X Points on Entertainment and Recreation
1.5X Points on all other eligible purchases
Redeem Rewards2
To redeem rewards:
Log in to Account Access.
Select your Account, and within the top navigation select "Rewards & Benefits".
Click "Redeem rewards at Rewards Center" to reach the rewards center and start redeeming.
Or call the number on the back of your card to reach Cardmember Service.
Redeem for travel rewards, cash back3, gift cards or name brand merchandise.
Redemption starts at 2,500 points for $25 cash back.
Service Benefits
24/7 U.S.-Based Customer Service
Our dedicated specialists are available 24/7 to assist you with any account questions.
Call the number on the back of your card.
Lost/Stolen Card Reporting
Our dedicated specialists are available 24/7 to assist you with a lost or stolen card. Call Cardmember Service immediately - available 24 hours a day.
Consumer cards: 1-800-558-3424
Business cards: 1-866-552-8855
International (Collect): 701-461-1556
Fraud Protection
Our sophisticated fraud-monitoring tools look for abnormal spending patterns. If we see something unusual, we move fast to help keep your card and account information safe. We provide zero fraud liability4 for unauthorized transactions. If you notice any charges you did not make, please notify us promptly by calling the number on the back of your card. Certain conditions and limitations may apply. Learn more
Emergency Card Replacement and Cash Disbursement
Our 24/7 worldwide service allows you to quickly and easily get a replacement card sent to you and/or receive emergency cash at a convenient location.
Call the number on the back of your card.
Contactless Payments
Pay with a tap. Use your card for contactless payments wherever you see the Contactless Symbol and your payment is processed in seconds. You enjoy the same chip security whether you tap or insert your card. Cards are embedded with a microchip that adds an additional layer of security. If a terminal is not yet contactless-enabled you can insert or swipe your card as usual. Learn more
Card Benefits
View World Elite Guide to Benefits (PDF)
Certain terms, conditions and exclusions apply. Please refer to the Guide to Benefits for further details and full terms and conditions.
Travel
Airport Lounge Access
Escape the airport crowds and await your flight in quiet comfort. Your complimentary 12-month Priority Pass™ Select Membership gives you 4 free visits to over 1,300 airport VIP lounges worldwide.
Enroll at

prioritypass.com/travelrewardsmc

.
Mastercard Travel & Lifestyle Services
Access to Mastercard Travel & Lifestyle Services, a suite of benefits, amenities and upgrades, preferential treatment and premium travel offers from best-in-class travel companies across hotels, air travel, tours, cruises, car rentals and more.5
Visit

travel.mastercard.com

today and make your next vacation an unforgettable one.
Travel Assistance Services - Enjoy your trip more knowing we provide a range of emergency services 24 hours a day. Get help coordinating medical, legal, and travel services. Please note that you are responsible for the cost of medical, legal, transportation, cash advance, and other goods or services provided.
Call 1-800-Mastercard (1-800-627-8372) to learn more.
Mastercard Airport Concierge™
Enjoy 15% savings on Airport Meet and Greet services with a personal assistant to escort you through the airport on departure or arrival or to any connecting flight at over 700 destinations worldwide, 24/7. You may also enjoy an expedited security and/or immigration process at select airports.
To reserve Mastercard Airport Concierge services, visit

mastercard.com/airportconcierge

.
Discounts and Special Access
Protection
Mastercard ID Theft Protection™
Identity theft hurts, but Mastercard can help–for no extra cost. From scouring the internet to see if your personal info is being sold to helping you clear your name with credit rating agencies, we are there for you 24/7.6
Simply visit

mastercardus.idprotectiononline.com

or call 1-800-Mastercard (1-800-627-8372).
© 2023  Elan Financial Services | Security Standards
The creditor and issuer of this card is Elan Financial Services, pursuant to a license from Visa U.S.A. Inc. or Mastercard International Incorporated.
Mastercard is a registered trademark, and the circles design is a trademark of Mastercard International Incorporated.
American Express is a federally registered service mark of American Express and is used by Elan Financial Services pursuant to license.
1
Rewards are earned on eligible net purchases. Net purchases are purchases minus credits and returns. Not all transactions are eligible to earn rewards, such as Advances, Balance Transfers and Convenience Checks. Upon approval, see your Cardmember Agreement for details. You may not redeem rewards, and you will immediately lose all of your rewards, if your Account is closed to future transactions (including, but not limited to, due to Program misuse, failure to pay, bankruptcy, or death). You will earn 1.5 Points for every dollar in eligible net purchases charged to your Account during each billing cycle. In addition, you will earn additional Points for the following: You will earn 2.5 additional Points for every $1 in Net Purchases during each billing cycle from merchants classified in qualifying travel (such as purchases made directly from airlines, hotels, car rental companies, taxicabs, limousines, passenger trains and cruise line companies), gas station, electric vehicle charging station, entertainment, and recreation category codes. Additional Points for Entertainment and Recreation purchases are dependent on how merchants choose to classify their business. Merchants classified as Entertainment include: most cinemas, theme parks, concert venues, professional sports venues, and qualifying ticket sellers such as Ticketmaster® and StubHub®. Entertainment purchases that may not be eligible include tickets purchased from colleges and universities, associations, schools, and charitable organizations. Merchants classified as Recreation include: sports and recreation facilities that charge membership fees, sporting goods stores, public golf courses, fitness centers, ongoing fitness subscriptions, recreational vehicle parks and campsites, dance studios and schools, and bowling centers. Purchases from third parties and consultants at these locations may not qualify. A purchase will not earn additional Points if the merchant's selected code is in a category that is not eligible for additional Points earning. We do not determine the category codes that merchants choose and reserve the right to determine which Purchases qualify for additional Points. Points expire five years from the end of the quarter in which they are earned.
Return to Text
2
The Elan Rewards Program is subject to change. Points expire five years from the end of the calendar quarter in which they were earned. The account must be open and in good standing to earn and redeem rewards.
Return to Text
3
Reward points can be redeemed as a cash deposit to a checking or savings account with this Financial Institution only, which will be deposited within seven business days, as a statement credit to your credit card account, which will be deposited within one to two billing cycles or as a Rewards Card ($25 minimum redemption).
Return to Text
4
Elan Financial Services provides zero fraud liability for unauthorized transactions. Cardmember must notify Elan Financial Services promptly of any unauthorized use. Certain conditions and limitations may apply.
Return to Text
5
Mastercard Travel & Lifestyle Services are provided by Ten Lifestyle Management Ltd. No travel bookings are being made by Mastercard, nor is Mastercard acting as a travel agency or providing any travel consultation or advice, in connection with Mastercard Travel & Lifestyle Services.
Return to Text
6
Cardholders need to register for this service. This service is provided by Iris
®
Powered by Generali.
Return to Text
---
California Privacy Center
We use technologies, such as cookies, that gather information on our website. That information is used for a variety of purposes, such as to understand how visitors interact with our websites, or to serve advertisements on our websites or on other websites. The use of technologies, such as cookies, constitutes a 'share' or 'sale' of personal information under the California Privacy Rights Act. You can stop the use of certain third party tracking technologies that are not considered our service providers by clicking on "Opt-out" below or by broadcasting the global privacy control signal.
Note that due to technological limitations, if you visit our website from a different computer or device, or clear cookies on your browser that store your preferences, you will need to return to this screen to opt-out and/or rebroadcast the signal. You can find a description of the types of tracking technologies, and your options with respect to those technologies, by clicking "Learn more" below.