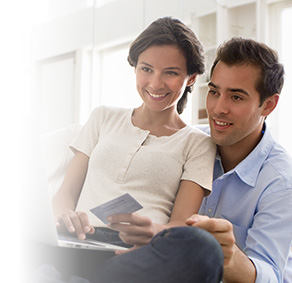 Credit Line Increase
Request an increased line of credit today.
REASONS TO REQUEST
PEACE OF MIND

Stay in control no matter what unexpected expenses may arise.

BUYING POWER

Increase your ability to purchase the things you need in life.
Steps to sign up
Step 1:

Log in to your account

Step 2:

In the main navigation, click "Services."

Step 3:

Under "Account", select the "Credit Limit Increase" option and follow the easy steps to submit your request.
Ready to get started?
LOG IN

to your account
Or call Cardmember Service with the number on the back of your card.
Answers to the top questions
Your current Credit Limit, Line of Credit, or Revolving Credit Line can be found on the first page of your monthly statement in the Activity Summary box. You may also call Cardmember Service at the phone number listed on the back of your credit card.
Yes. It can impact your score because any time a credit limit increase is requested, a cardmember's credit bureau may be pulled and reviewed in making the decision.
Credit usage is approximately 30% of your credit score. Your credit utilization rate compares your total balances (debt) to your total credit limits. Generally, the higher your credit utilization, the lower your credit score will be.

Learn more about credit at Smart Credit Matters - learn more about credit
Have additional questions?